News
Pat McCreadie Memorial Golf Day 2017
We were delighted once again to host the Pat McCreadie Memorial Golf Day this year.
Over 80 players took part in a fun texas scramble and fantastic sum of money raised for some great causes. Thanks to everyone that took part and to those who donated prizes and bought some of the fundraising items.
We look forward to hosting again next year.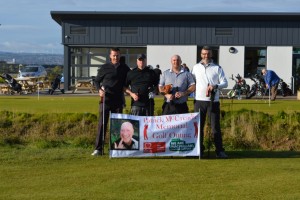 Course Inspection Report – November 2017
A recent walk round with an independent advisor was recently carried out to identify areas for improvement on the course. The results of this can be seen in the summary report: Course Update and Future Maintenance Plans